TRUST US WITH YOUR
INVESTMENT
Real Property Management Services
Real Property Management's professional services include on-going communication, comprehensive marketing and advertising, thorough tenant screening and selection, full-service leasing, timely rent collection, regular inspections, cost-effective and reliable maintenance, strict and compliant evictions, and comprehensive accounting.
A secure online account provided by your local Real Property Management office keeps you updated on property activity, including vacancies, leasing, maintenance, inspections and financial reports. Whether you live a few blocks from your rental property or hundreds of miles away, you can monitor the activity of your property from the convenience of your computer, 24 hours a day anywhere in the world.
In addition to your account, the local team of highly-trained staff is there to answer your questions and work with you to get the best return on your investment.

Comprehensive
Marketing & Advertising
For each day your property is vacant, that's money out of your pocket. Professional management costs are easily offset by shorter vacancy times. Experienced marketers fill vacancies – faster. Your property is advertised on high traffic rental and classified websites. Where possible, a professional "For Rent" yard sign adds exposure to capture drive-by prospective tenants. Professional, experienced leasing agents respond promptly to inquiries and advise prospective tenants on details about the property, and show your home in the best possible light.
Thorough Tenant Screening & Selection
Placing the wrong tenant can quickly cost you what you save in professional management fees. Every tenant application is evaluated based on credit, employment verification and residency/rental history.
When a qualified tenant is found, the lease is signed and a move-in condition assessment of the rental property is conducted with the approved tenant.

Your leasing agent manages the lease signing with the approved tenant, using a professionally prepared lease, and ensures that all proper contracts are executed correctly. During lease signing, the tenant also receives education that will assist in preserving your property's value. The tenant also pays all rent, deposits and any fees in accordance with local legal and financial regulations, which are recorded in your online account.
Finally, the leasing agent and approved tenant conduct a walk-through to document conditions. This important walk-through assists in accurately assessing any changes in conditions when the tenant moves out.
Nothing affects your cash flow more than late or missing rent payments. Rent is collected every month and deposited into your account expeditiously. The collection processes are professional but tough, and Real Property Management staff are extremely diligent in collecting rent through a systematic, timely process.
Tenants are offered a variety of ways to pay rent and incentives for paying rent on time, so you can get your money as quickly as possible. In addition, each tenant is treated respectfully and fairly, as a positive relationship with a tenant leads to timely rent payments as well as better care for your property.
Professional inspections of your property both inside and out are beneficial to ensure tenants are complying with the terms of their lease and to assess property conditions.
Local Real Property Management offices will typically conduct move-in, periodic, and move-out inspections. Documentation and photographs from these inspections assists in determining needed maintenance and repairs to maintain your home's value and avoid more costly repairs if left unattended. Inspections also assist in resolving tenant issues that may potentially arise in the future.

Cost-Effective, Reliable Maintenance
Maintenance is a necessary expense in property management, and the return on your investment can be significantly impacted without timely, cost-effective repairs and upkeep. In the end, you'll save time and money and ensure repairs are done in a professional manner, by trustworthy maintenance personnel.
Each Real Property Management office has an extensive network of contractors, vendors and in-house staff to handle property maintenance and repair work. In addition, partnerships with national and local vendors provide discounted equipment and services and assists in minimizing maintenance expenses.
Strict and Compliant Evictions
Even with careful placement there is occasionally a tenant who needs to be evicted. Staff members are very knowledgeable in state and local landlord and tenant laws. If a tenant does not pay rent on time or breaches the terms of the lease, the Real Property Management office initiates the proper legal steps necessary, in the fastest possible timeframe, to minimize your costs and get the property leased again.
Many local Real Property Management offices offer eviction protection. For property owners who opt for this plan, the local office will pay for the eviction if they placed the delinquent tenant in the property.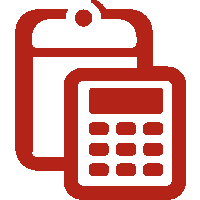 The goal of property management services is to maximize your income and minimize your expenses. To keep track of your income and expenses there is a centralized accounting system. This all-inclusive accounting and reporting system, backed with itemized statements and tax documentation, keeps all your property management financial information organized in one place.
Real Property Management offices provide each property owner client a password protected online account for easy access to financial reports any time you need.